Tired of juggling multiple carrier accounts and losing track of your shipping operations? For businesses, shipping can be a complicated and time-consuming process, but it doesn't have to be!
Shipping services have become an essential part of many business operations in today's globalized world, right? It is a critical aspect of any business that deals with physical products. Managing multiple shipping carriers can be a daunting task, especially as your business grows.
That's where DeftShip, a multi-carrier shipping software, comes in handy. Its advanced features and capabilities can support your business's shipping needs while also supporting you in streamlining your operations.
In this blog post, we will explore various ways in which you can use Deftship to manage all your shipping services effectively.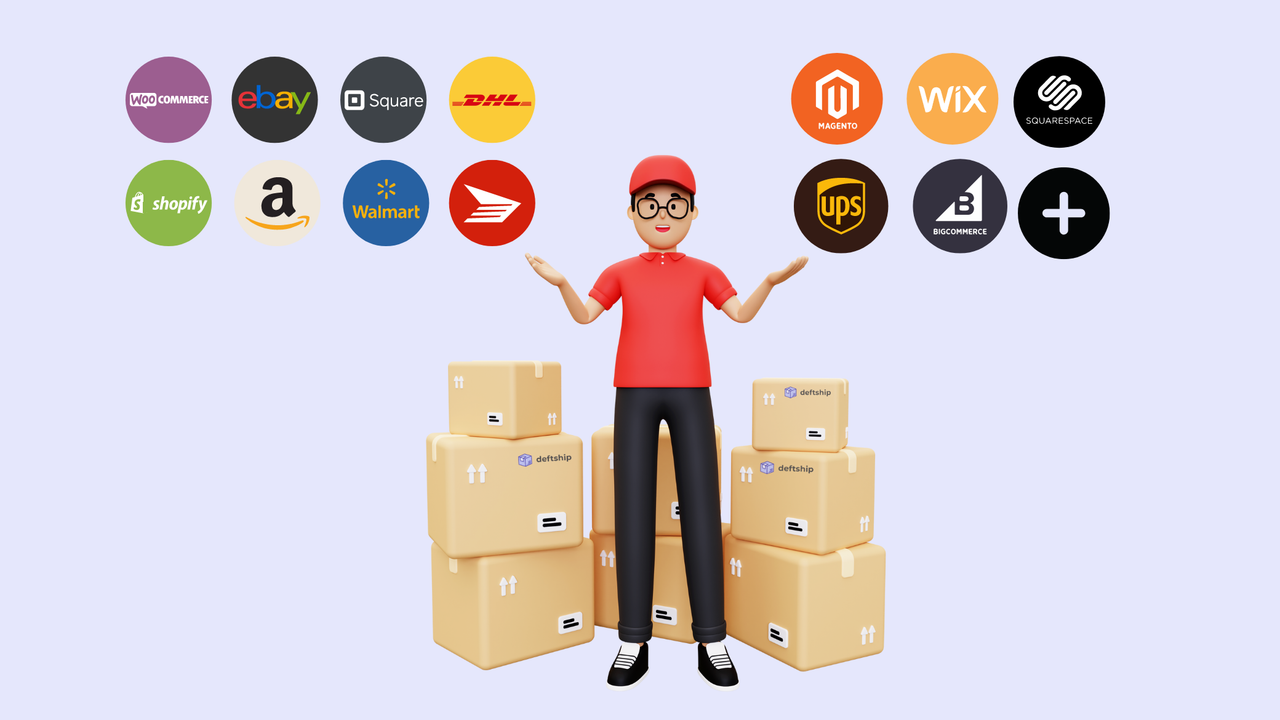 Deftship
as a multi-carrier shipping software
Shipping products from one location to another involves multiple steps, including choosing the right carrier, creating labels, tracking packages, and managing returns. These tasks can quickly be overwhelming, especially if you order from multiple shipping services.
Save time and money by managing all your orders using our shipping dashboard. You can connect your own courier account, customize your shipping preferences, print labels, and get billed directly.

Here are some of the key features and benefits of using Deftship:
Connect your own courier account:

Deftship allows you to connect your existing courier accounts, so you can manage all your orders in one place. This means you don't have to log in to multiple accounts to manage your shipping, saving you time and hassle.

Customize your shipping preferences:

With Deftship, you can customize your shipping preferences to meet your specific needs. You can choose the carrier, service level, packaging, and more, all from the same dashboard.

Print labels and documentation:

Deftship makes it easy to print shipping labels and all necessary documentation, including customs forms for international shipments. This helps ensure that your shipments are compliant and that your customers receive their orders on time.

Get billed directly:

Deftship offers transparent pricing and billing, so you know exactly what you're paying for. You can also choose to get billed directly by the carrier, which helps you avoid any hidden fees or surcharges.
With features like connecting your own courier account, customizing your shipping preferences, printing labels and documentation, and transparent billing, Deftship is the perfect solution for businesses of all sizes. So why not give it a try and see how it can help you streamline your shipping operations today?